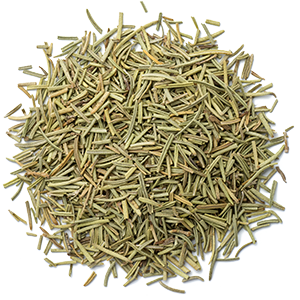 Rosemary
Rosmarinus officinalis
Rosemary is a woody perennial herb with fragrant evergreen needle like leaves. The herb can be obtained in whole leaf form, cut and powder.
Rosemary is used as a seasoning in soups, meat, dressings and salads. When roasted with meats or vegetables, the leaves impart a mustard-like aroma with an additional fragrance of charred wood compatible with barbecued foods.
The main producing countries are Turkey and Morocco.
Rosemary is available crushed and ground
Origin & harvest calendar