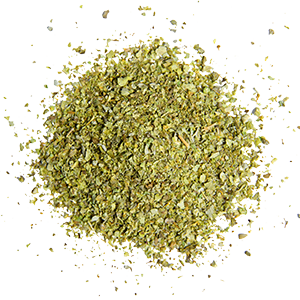 Marjoram
Origanum majorana
Marjoram is a somewhat cold-sensitive perennial herb or undershrub with citrus flavours and grey-green leaves. Marjoram is related to oregano. Marjoram is cultivated for its aromatic leaves, either green or dry, for culinary purposes; the tops are cut as the plants begin to flower and are dried slowly in the shade. It is often used in herb combinations such as Herbs de Provence.
Marjoram is used for seasoning soups, stews, dressings, and sauces.
While marjoram originally was cultivated in South Turkey nowadays most of the production can be found in Egypt along the river Nile.
Marjoram is available crushed and ground.
Origin & harvest calendar